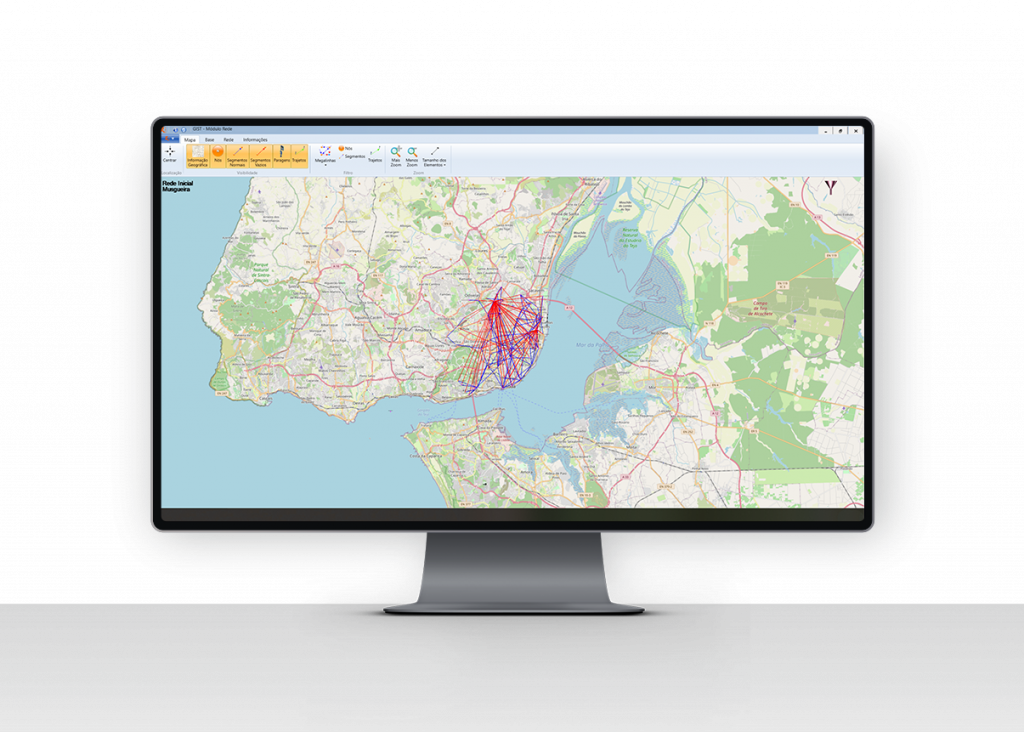 The Network Module: Creating and Managing Transport Network Information
The Network Module function is to create and manage information about the transport network, information that will serve as a basis for planning and public information tasks, as well as for the management of other modules.
Thus, it is possible to define:
Nodes, which correspond to the most important points of the network, such as, for example, bus pick-up stations, bus line terminals and driver surrender points;
Segments and their durations per period of the day;
Routes and Lines of the planning network that support the creation of trip schedules and driver and vehicle services.
It still allows the definition and edition of the physical network (stops, routes and tracks) where it is possible to import maps in several formats, including online maps. The definition of the types of vehicles used in the network can also be parameterized in this module.