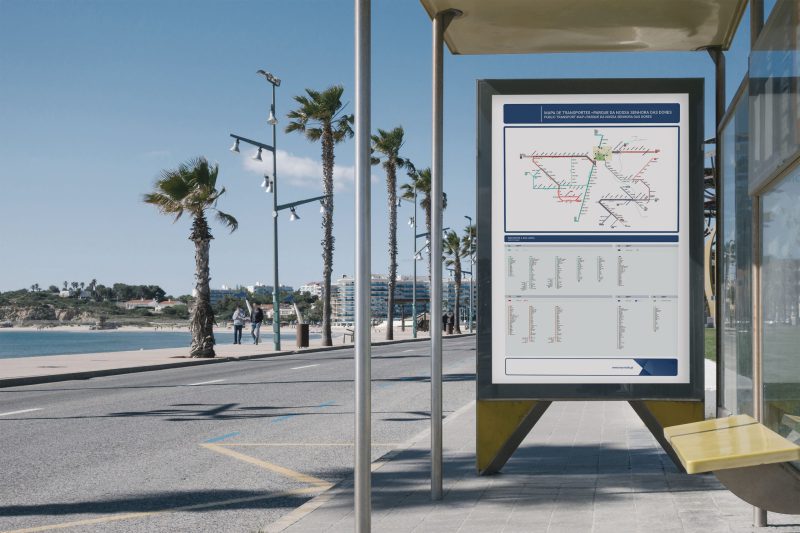 Spider Maps are schematic maps, similar to metro networks maps, which are primarily intended for transport network areas where many transport opportunities are concentrated. In a multimodal context, these maps are an innovative and very useful tool, since they have the ability to gather in a single document, and in a clear and perceptible way, information from several operators.
Spider Maps present a more prominent area (the Hub) that occupies the center of the map and, from there, all the bus routes are heading to their final destinations.
These maps are developed using a tool that preprocesses the layout based on the network's geographic information, which is then improved with design tools without breaking the rules of representing lines and points defined for this type of layout. An appealing design is used to facilitate the perception of the transport network as a whole. 
Some examples of this product have been placed near the S. João Hospital in Porto and Marquês do Pombal square in Lisbon.