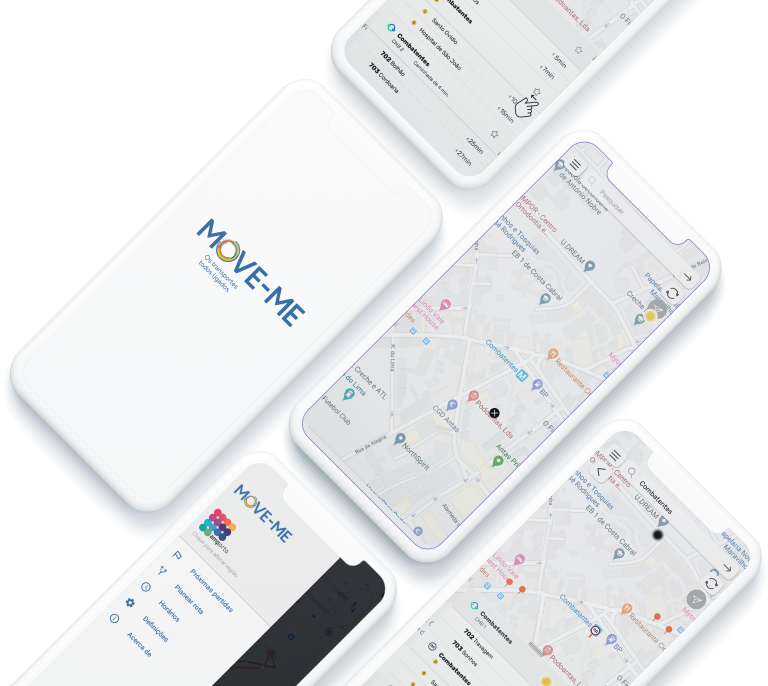 Multimodal app with next departures in real time.
Move-me is a mobile application that allows users to access information about the multimodal transport offer, in a personalized and intuitive way. The interaction with the App is focused on a map that automatically indicates the closest stops and arrival times of vehicles at the stops or stations.
The App assumes a simple design focused on the users' needs and on the system usability.
Here are the main functionalities of MOVE-ME:
Next departures in real time
Route calculation
Points of interest
Schedules by operator
Vehicle arrival notifications
Favorites and history access
The App was developed for Android and iOS devices, and no updates to the software are required whenever the operators´ routes or schedules change.